Earthquake Simulator
The PS-6TL-2000 6DoF motion platform, which provides highest level of motion sensation and matches unique requirements of our customers.
ForceSeatPM
PLATFORM MANAGER
Matlab and Simulink support
All our products are ready to work with MATLAB and Simulink applications.
Motion Is Just The Beginning
Great simulators do not end with the motion, they start with the motion. We are here to help you start your project in the best possible way.
Advanced Truck Simulator
TS-10 is a truck driver training system that can be used to train professional truck and bus drivers. It meets the Regulation of the Minister of Infrastructure on the device for driving simulation in special conditions.
Motion Platforms in Movies
Combination of PS-6TM-2500 and our Motion Theater software is being successfully used to create breathtaking action scenes in movies.
Compact 3DoF Flight Simulator
Combination of PS-3TM-550, lightweight plane cabin and X-Plane as simulation software makes an amazing flight simulator trainer.
6 Things We Would Like You To Know
Safety. Reliability. Durability.
Safety always comes first for us. Reliability and durability are next. Our products are safe by design, reliable due to unique software and durable due to selected components.
Saves customers time
Our SDK library needs just one line of code to be added to your physics update method to get all vehicle telemetry data from Unity and Unreal Engine and send it the motion platform. You don't have to worry about driving motion platform, we do it for you.
It Cannot Be Easier Than This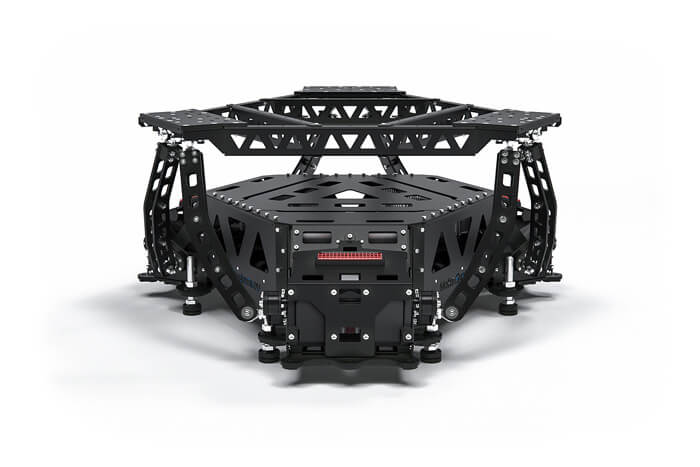 Call Us, Write To Us, Visit Us
Our office is located in Wroclaw Technology Park
Duńska 13, Lambda building, 54-427 Wrocław, Poland
Email: contact form
Business hours: 7:30-15:30 (CET)
Supported languages: Polish and English
You are always welcomed, but beforehand, please notify us about your visit