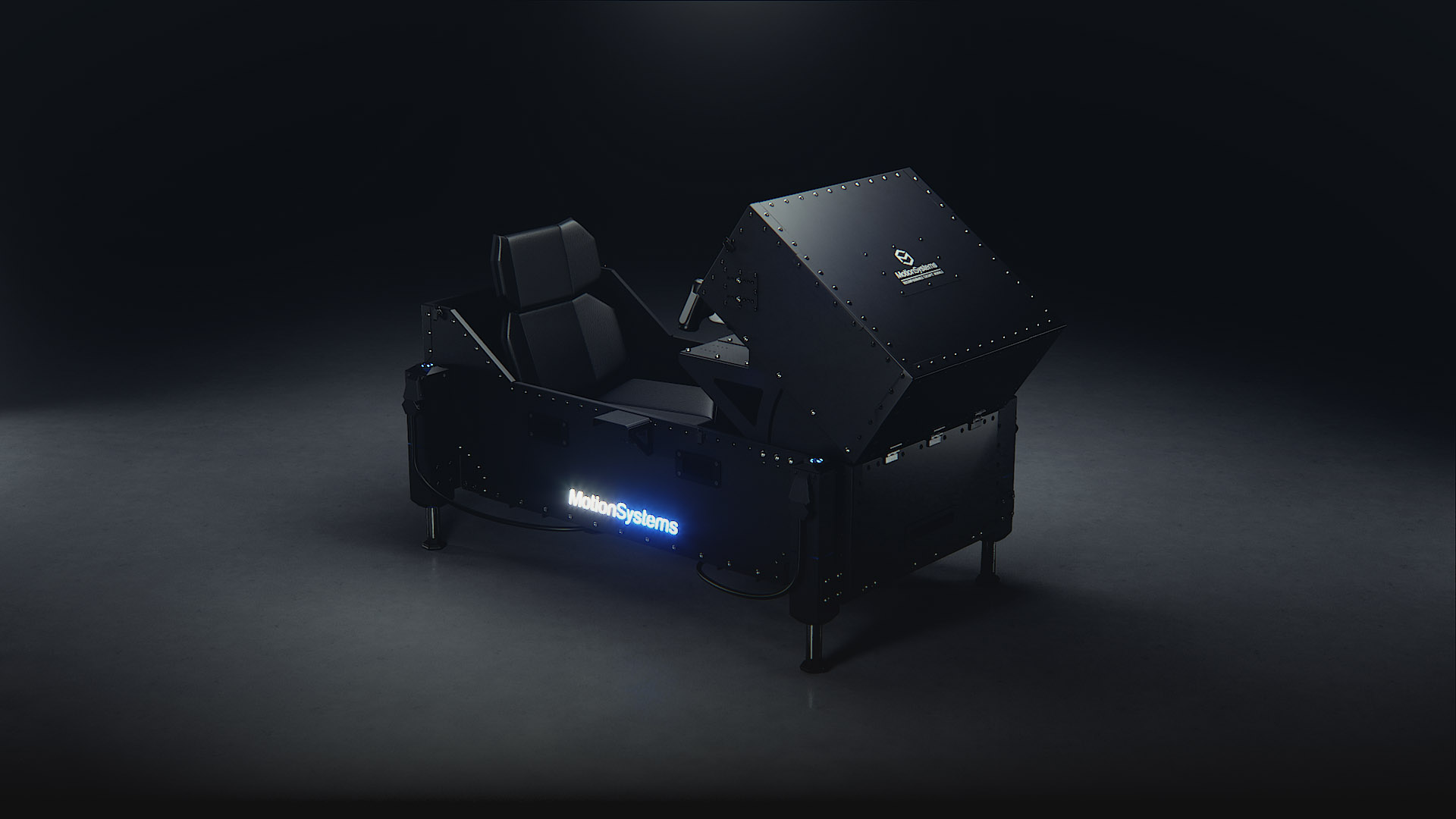 MOTION PLATFORM
RECONFIGURABLE COCKPIT MODULE

Easy to transport
Product folded for transport (Euro2 pallet dimension)

Plug&Play
Ready to work in few minutes

Modular and Reconfigurable
Quickly integration with external motion simulation system
from 3 to 6 DOF

Software support
Delivered with software management package and plugins. Simulation software support

VR technology
Full and native hardware and software integration with the VR headset

Compact design
Small footprint and lightweight body

Add-ons & Accessories
Possibility of using dedicated manipulators and accessories

Wide range of motion
Linear actuators with slide up to 100 mm
RECONFIGURABLE COCKPIT MODULE
RCM-C420 (Reconfigurable Cockpit Module) is a modular and flexibly configurable training product dedicated for special applications. RCM is a part of the military equipment of the MIL Motion Systems series. By using a number of expansion accessories, including manipulators and dedicated peripherals, it is possible to quickly build function positions for ground, sea and aircraft systems operators. RCM design is based on RVCT requirements (Reconfigurable Virtual Collective Trainer) developed and described by US Military.
TRAINING SYSTEM FOR ADVANCED, EFFECTIVE AND FLEXIBLE TRAINING IN ANY LOCATION
RCM-420 is fully equipped and offers of number simulation software including Virtual Battlespace VBS3, VBS4. Product offers flexibility, encouraging the user to adopt its training hardware according to its fast changing needs.
 VR and on screen virtual training applications
cross domain tactical and specialist training
driver, gunner, commander applications military vehicle simulators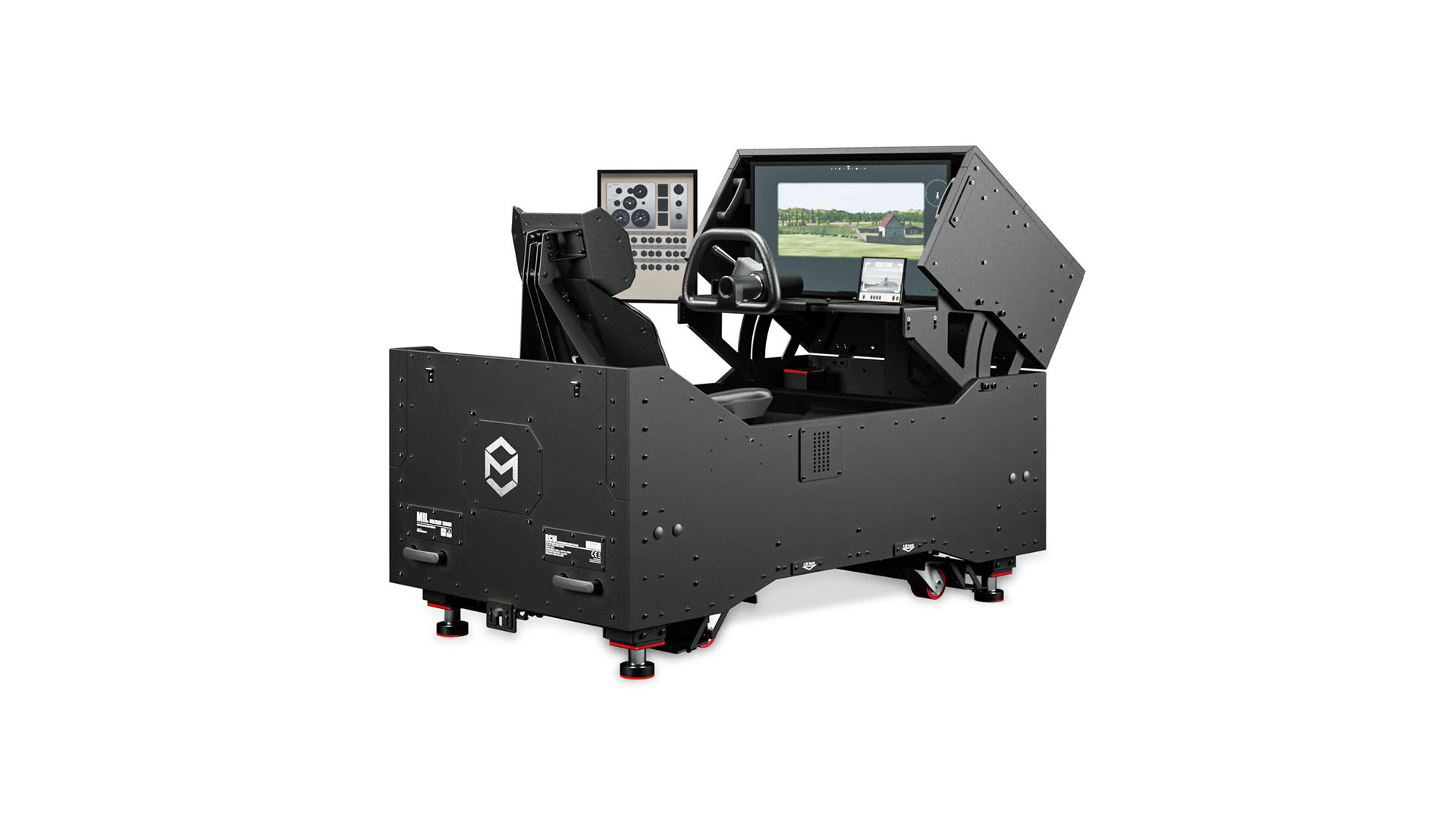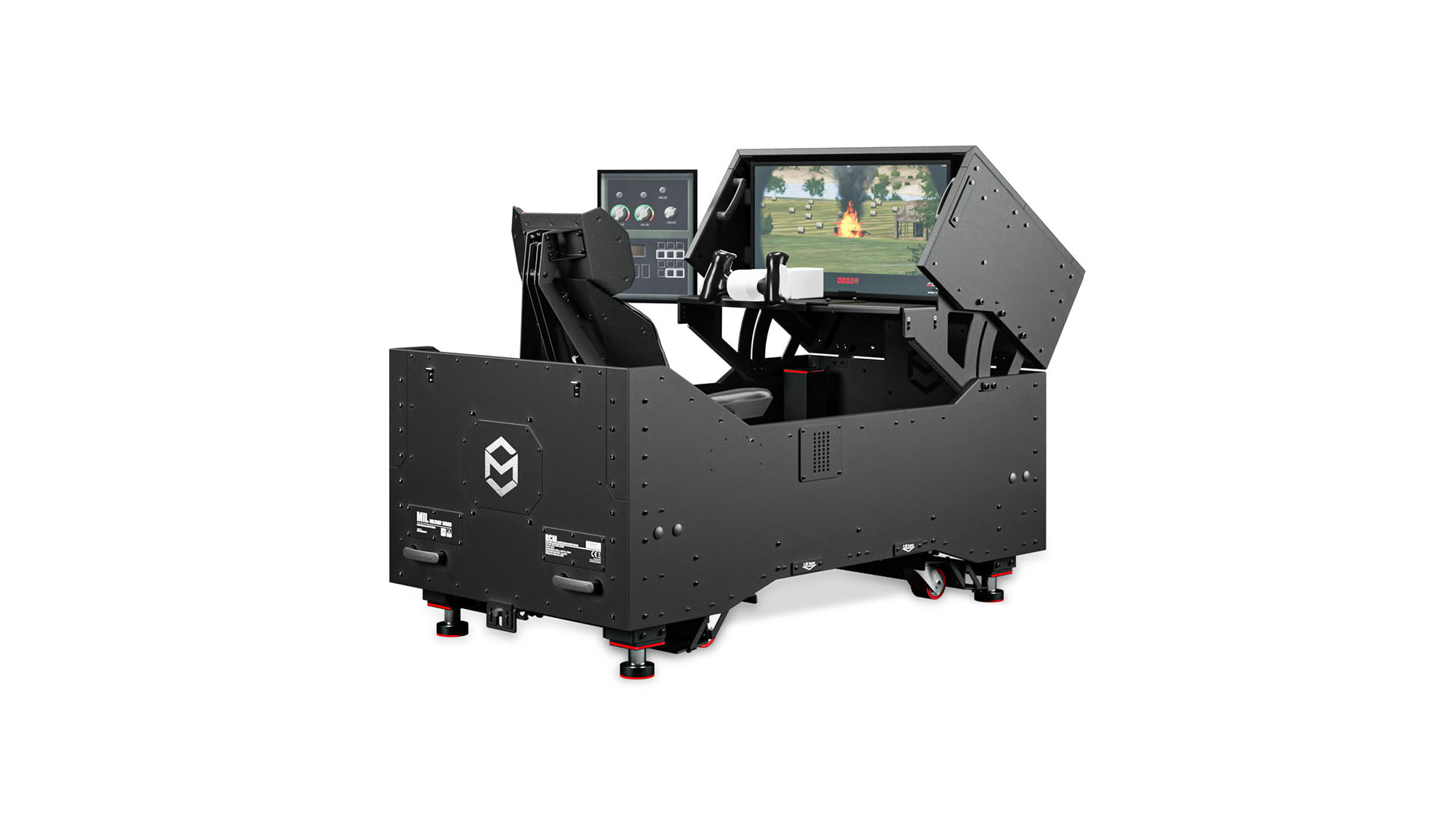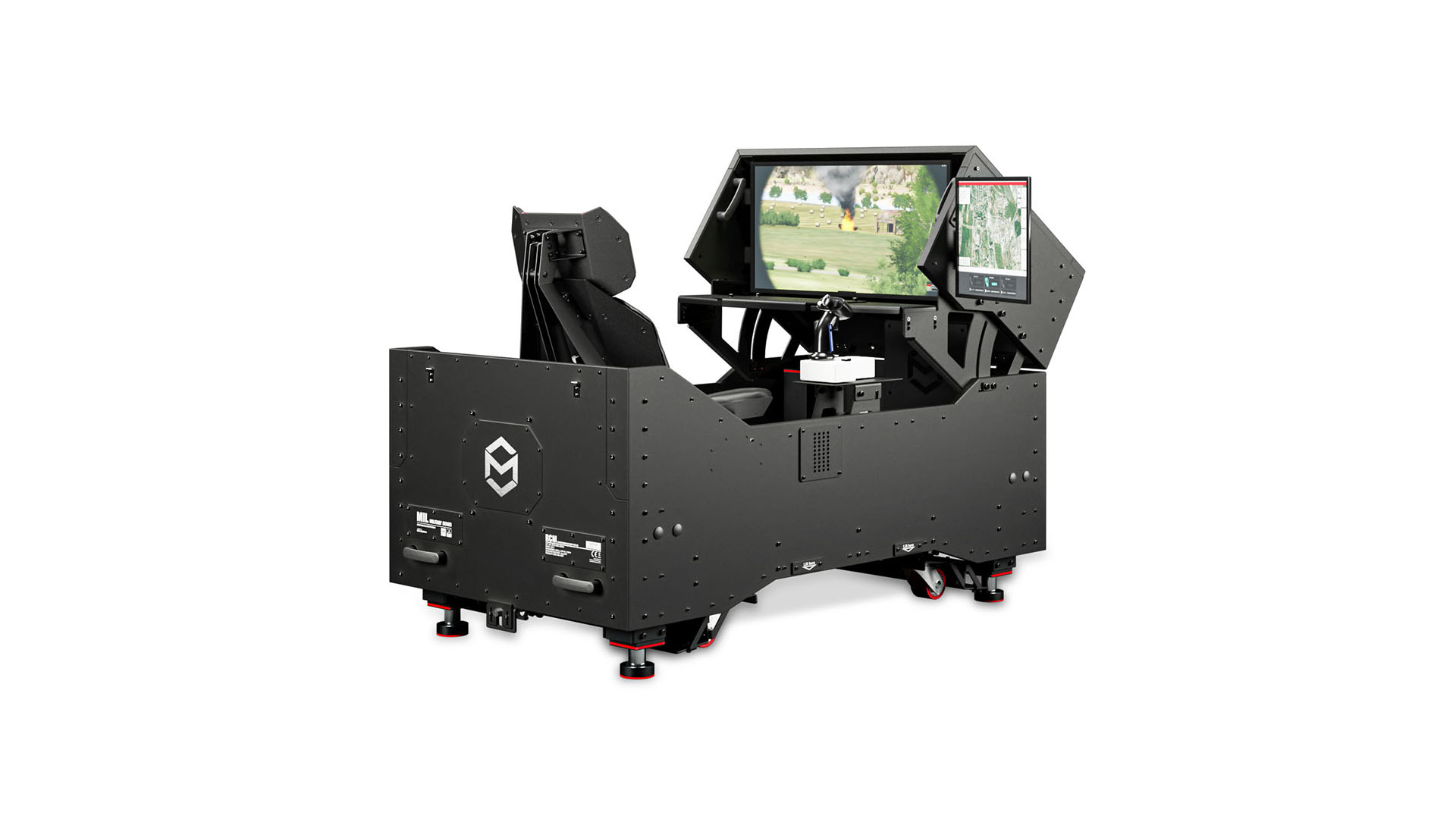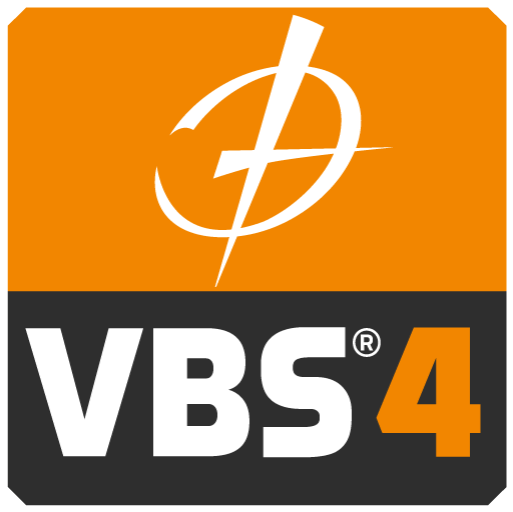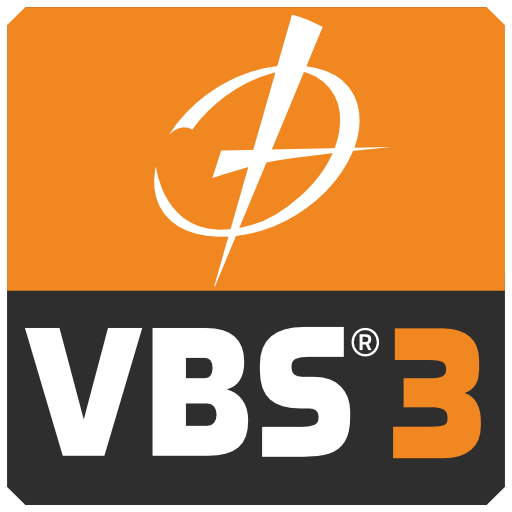 DEDICATED VBS3, VBS4 PLUGIN IS AVAILABLE
RCM module is used in Academy of Land Forces in Wroclaw. Product implementation has opened new opportunities for instructors already using the battle laboratory application for cadets training. Modularity of RCM unit, native VBS3, VBS4 support and dynamic motion systems allows instructor to change RCM equipment training set and use it for both tracked and wheeled vehicle simulation.
For example, combination of 3 RCM units offers possibility of training for variety of land tracked and wheeled vehicles. In combination with computers in battle lab, system can be used in scenarios dedicated for both specialist and tactical training.




REGARDLESS OF YOUR NEEDS, YOU CAN CREATE YOUR OWN MODULE CONFIGURATION BY ATTACHING ADDITIONAL ACCESSORIES AT ANY PLACE
Vast range of dedicated accessories for RCM-C420 allows to extend unit functionality or expand module in the future, depend of your training needs.
additional left and right side screens
backwards touch screen- left and right side
control column
steering wheel
brake
pedals
additional manipulators (made by AVF SIM)
radio controller with programmable touch screen
built-in headphones and USB slots
folding transport wheels
VR goggles holder
headphones holder
securing clip for signal and power cables
mounting bracket for a wireless keyboard
and many other options for mounting accessories from various brands
MSPO 2019 INTERNATIONAL DEFENSE INDUSTRY EXHIBITION IN KIELCE
Even most advanced hardware is nothing without good software. It might looks simple from the outside, but under the hood there is a lot going on, in both firmware and PC software. For instance, we monitor motion stream characteristic and adjust frequency inverters parameters on the fly to make sure that motion platforms is smooth when it is required or fast and brutal in other cases.
WHAT KIND OF SOFTWARE DO I GET?
Every our motion platform is delivered with the platform manager. This application is free of charge for every customers who buys our motion platforms. This rules all to both home and professional series motion platforms. The application allows to use motion platforms with supported games, perform diagnostic, monitor motion platforms operation, update firmware and use SDK - ForceSeatMI to connect it to your custom applications.
CAN I CONTROL MOTION PLATFORM FROM MY SOFTWARE?
You can control all our motion platforms using one of ours SDKs.
IS IT VR READY?
All our motion platforms work in VR environment. Additionally if you need to compensate unwanted head movements caused by motion platform's top frame movements, we have a technology that will do it for you. The VR HeadWay is part of the platform manager and it is available free-of-charge for all customers who bought one of our motion platforms.
WILL IT WORK WITH UNREAL ENGINE 4 AND UNITY?
Both our SDK support both - UE4 and Unity. It means that as long as you can modify UE4/Unity application, you can add support for motion platform to it. Click here for details.
However if you use 3rd party closed source UE4/Unity application or game, then it will not support motion platform by default. Please check with application developers to confirm if they can use our SDKs in their product.
WILL IT WORK WITH LINUX?
The platform manager application supports only Windows PC however our low lever SDK - ForceSeatDI can be used with Linux and Raspberry Pi 3.