This is not (only) a game anymore! From now on you can use your favourite motion platform with MATLAB (R2019 and R2020 version) programming environment. Math, algorithms, signal processing, building and modeling advanced motion systems – all of those can be achieved with the use of the real machine. Size does not matter! All our products are ready to work with latest version of MATLAB and Simulink applications.
A number of MathWorks products require that you have a third-party compiler installed on your system. The compiler is also required to work with MEX files. Make sure that you have correct version of compiler installed before you start using ForceSeatDI and/or ForceSeatMI. You can find more information at Mathworks webpage.

ForceSeatDI and ForceSeatMI
As a company we provide two APIs to work with our machines. Both of them can be used with MATLAB and Simulink. It is on your preferences what way would you like to choose. General idea that stays behind them is the same – minimize end user's effort required to control the motion platform. We strongly believe that our customers time is one of the most important values. That's why we put a lot of effort to make things as smooth and intuitive as they can be.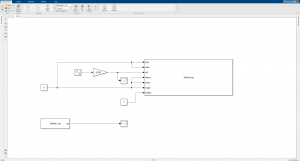 Detailed description of our APIs may be found in our Knowledge Base. Now let's focus on MATLAB and Simulink support for R2019 and R2020 version. Having activated license for used API is a good start point to go. Our development team has created many examples how to use ForceSeatDI and ForceSeatMI with MATLAB and Simulink environments. You can find them in the *.zip package that is provided to you after license is purchased. They are designed to work out of the box which means no need for sophisticated settings, file copying or other time consuming stuff. All that needs to be done is to unpack the package, get familiar with the provided README file and you are ready to go.
We are aware of extraordinary projects that are developed by our customers. It is not easy to keep them up but we do our best. However, if you do not find our software valid to your needs do not hesitate to contact us. We are here to help you!
Simulink library configuration
Launch MATLAB application and set up path to Simulink compatible plugins provided by our team.
After that you can launch Simulink and create blank model project.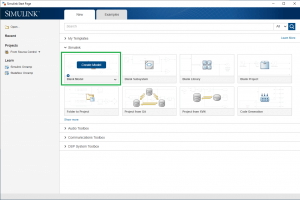 In the Library Browser you can find all necessary blocks. Simply drag what you need to your project, connect input and outputs and you are ready to go.