* Price does not include tax (VAT), customs duty and transportation costs. The information contained in this web page does not constitute an offer in the meaning of the Civil Code of 23rd April 1964.
Applications
Multifunctional training modules
Virtual reality and simulation
Customizable motion-related applications – armament recoil
Cinema multi-person multimedia seats
Individual motion functional elements
High precision testing
Customized Multi–DoF solution
High speed and precision move application
Features
Affordable and reliable system
Extreme – laboratory positioning precision
Possible mounting arrangements as seat, rig or platform motion system
Very small footprint
Low weight
Possibility of mechanical and software combination of single actuator
Architecture: 2 and More DoF Accordingly to User Configuration
Maximum Velocity: +/- 30 cm/s
Maximum Acceleration: +/- 0,75 G
Maximum Payload: 100 kg
Power Supply Requirements per actuator: 115V/230V
Dimensions: 9 cm x 9 cm x [47-57] cm
Maximum power consumption: 0,8 kW
Product weight: 7,15 kg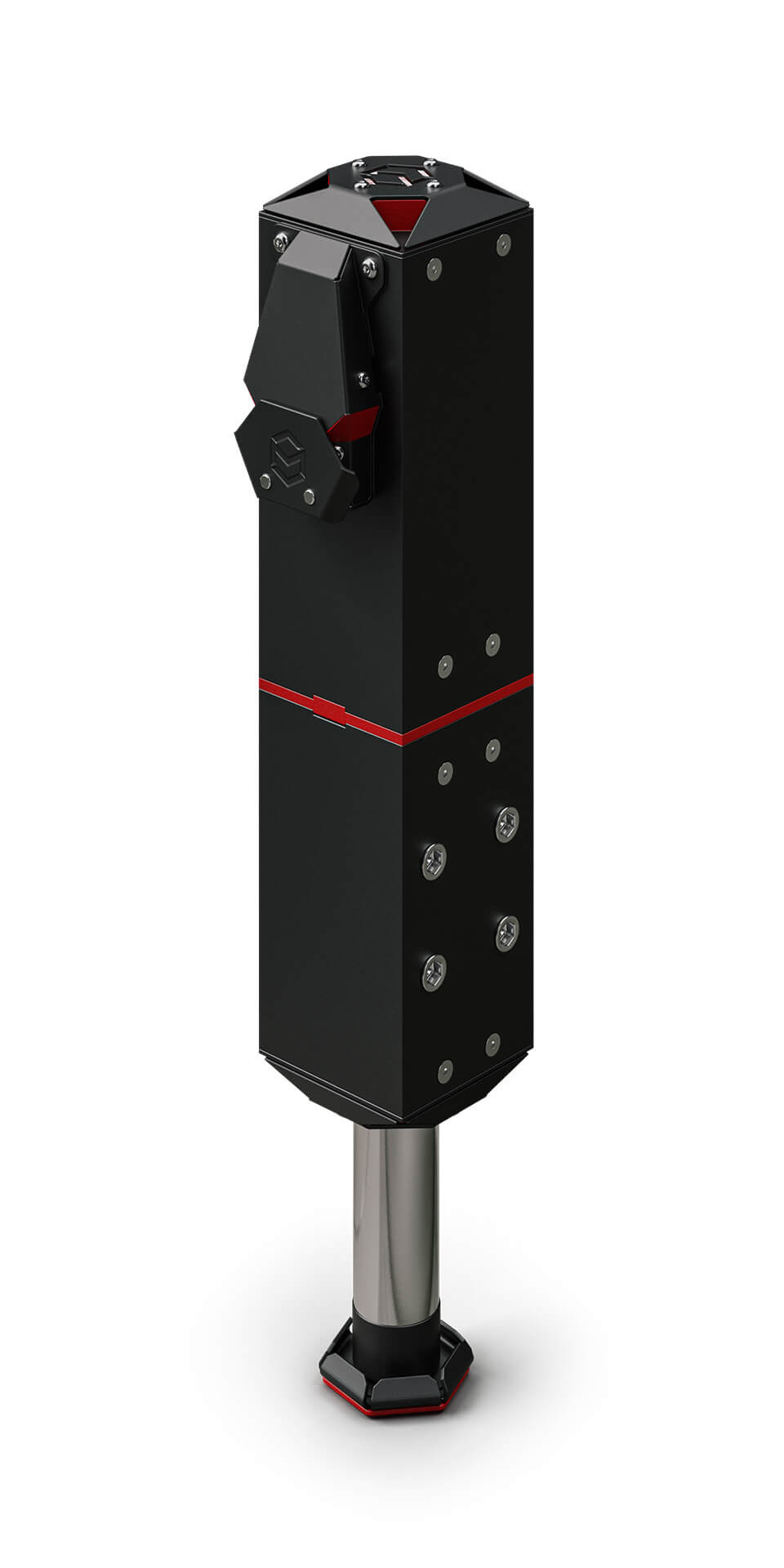 SOFTWARE
Even most advanced hardware is nothing without good software. It might looks simple from the outside, but under the hood there is a lot going on, in both firmware and PC software. For instance, we monitor motion stream characteristic and adjust frequency inverters parameters on the fly to make sure that motion platforms is smooth when it is required or fast and brutal in other cases.
Call Us, Write To Us, Visit Us
Our office is located in Wroclaw Technology Park
Duńska 13, Lambda building, 54-427 Wrocław, Poland
Email: contact form
Business hours: 7:30-15:30 (CET)
Supported languages: Polish, English and Russian
You are always welcomed, but beforehand, please notify us about your visit